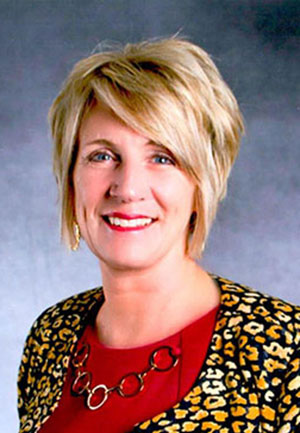 Sheila Mingee, MBA, MSEd
President
E-mail: smingee@lakeviewcol.edu
Office: 123-Danville, 603-Charleston
Phone: 217.709.0924
Employed since 1989
EDUCATION:
Master of Business Administration
Capella University
Master of Science in Education, Educational Leadership and Administration
Eastern Illinois University
Cornell University - Diversity and Inclusion Certificate
Bachelor of Science, Career and Organizational Studies
Eastern Illinois University
Associate of Science
Danville Area Community College
RECOGNITION, AWARDS, AND ACTIVITIES:
June 2019
Mental Health First Aid - Youth and Adult
Issuing authority Vermilion County Mental Health
June 2017
State of Illinois, 100th General Assembly, House of Representatives
Certificate of Recognition
For receiving the 2017 College of Education and Professional Studies (CEPS)
Leadership and Service Award from Eastern Illinois University
March 21, 2017
Eastern Illinois University - Alumni Award
College of Education and Professional Studies (CEPS) Award
CEPS Alumni Awards are alumni who have had a significant impact in their chosen field, community, or society.
May 2016
Lakeview College of Nursing - Distinguished Service Award
Nominated and chosen by faculty and staff to receive the 2016 Distinguished Service Award. The award was established to recognize alumni, faculty, or staff for their outstanding service and/or academic contribution that furthers the educational mission of the college.
2015-2016
Penn State University - Academic Leadership Academy
Nominated and Accepted into the Academic Leadership Academy (ALA) cohort 2015-2016. ALA curriculum covered a range of subjects relevant to academic leaders. The Academy consisted of one on-site session and six virtual sessions conducted throughout the year. Sessions included a variety of skills including conflict management, team building, budget management, strategic planning, and faculty development.
January 2014-present
Higher Learning Commission (HLC) Accreditation Liaison Officer
Serves as the primary contact person between the commission and the college on a variety of matters, particularly during the self-study and on-site evaluation process.